Sustainable Transportation in Anaheim
Reducing carbon emissions in transportation has been at the forefront of conversations in the meeting industry, and Anaheim has been taking it seriously. Not only for the day-to-day public transportation system in the city, but also for visitors as well. Meeting professionals have options for group and event attendee transportation that can reduce the carbon footprint. The Anaheim Transportation Network (ATN) has been on the forefront of transportation sustainability and continues to implement innovative practices for the clean-air initiative when visitors, locals and commuters are navigating the city. Both individual and group transportation options have never been so eco-conscious!
Shipping Containers as Charging Stations
ATN announced in a press release earlier this month it will be increasing its efforts towards an all-electric, zero-emission fleet of buses for Anaheim Regional Transportation (ART) by doubling charging stations and becoming the first transportation network in the country to utilize recycled shipping containers as a hub for charging stations. While all electric buses were previously charging at the headquarters, the new shipping container charging stations will be placed along the bus routes. Diana Kotler, ATN's executive director, explains the benefits of this strategy.
"This new charging station allows ATN to put our growing zero-emission fleet onto the street immediately," says Kotler. "The location allows us to charge our buses along our routes, instead of requiring all buses to be charged at our headquarters, saving time and guaranteeing the efficiency of our transit system."
While operators will continue to be able to charge their buses at Anaheim's public transit headquarters, the shipping container charging stations provide more options for the electric bus fleet as the city is in the process of developing a new clean-air transit hub. "With the addition of this charging capability, we are well prepared to continue to grow our electric fleet, with a goal of being 100% electric by 2026."
"We are pleased to continue to provide clean-fuel transit options for the residents, visitors and employees in our region," says Kotler.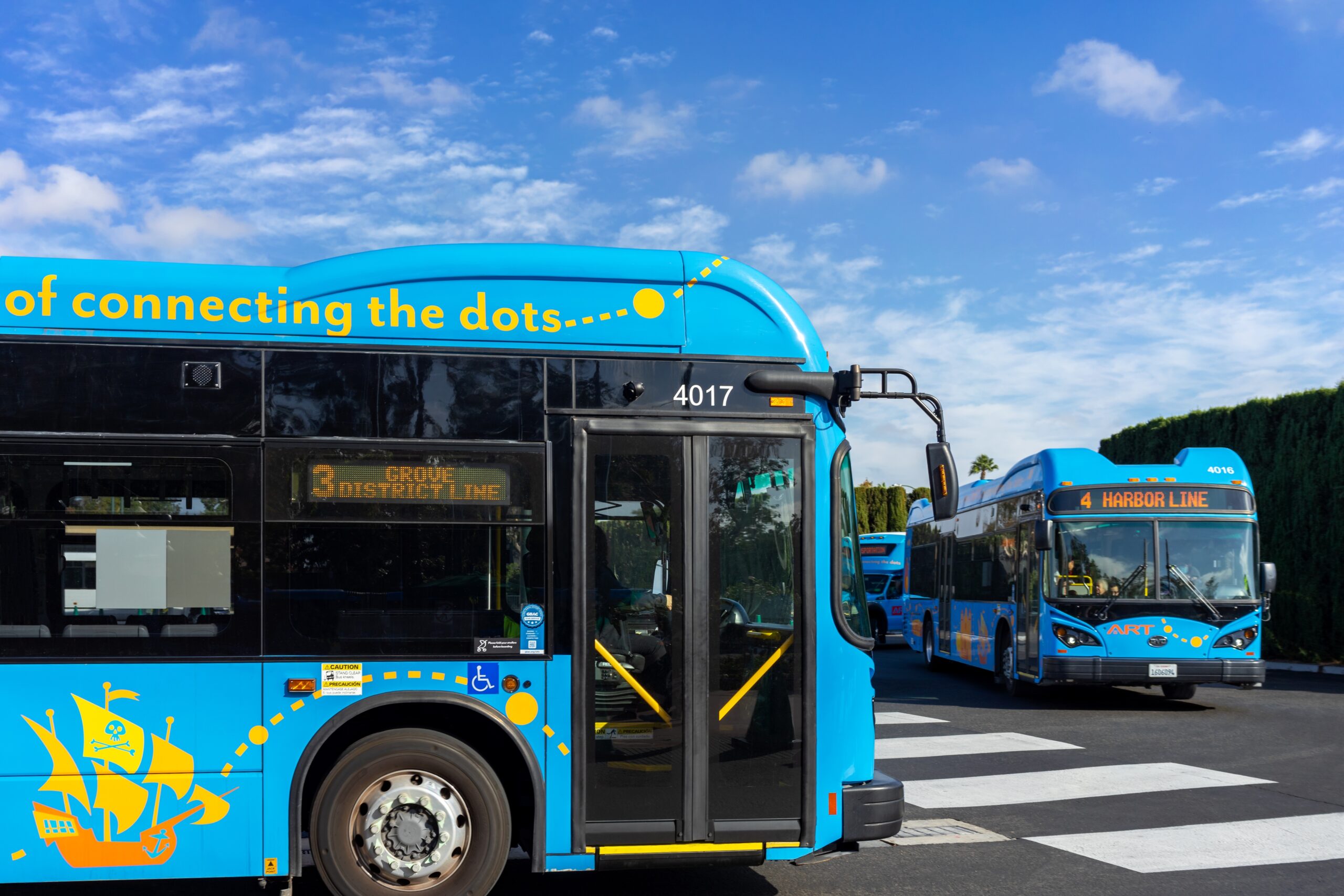 ATN Launches EVE
"Everyone Ventures Everywhere" (EVE) will be a direct transportation connection between Orange County's John Wayne Airport (SNA) and Anaheim's resort area. Perfect for groups to reduce their carbon emissions by refraining from renting individual vehicles, the fully electric luxury vehicles are the first group transportation fleet of its kind in California. Using a simple downloadable A-Way WeGo App, meeting professionals can utilize the on-demand group transportation service by quickly booking a reservation.
Read More: A City Within a City to Launch in SoCal
Free with FRAN
Never worry about parking or gas while exploring Anaheim's CtrCity district with Free Rides Around the Neighborhood (FRAN). Once again, a downloadable app named TripShot is all you need to select your region of CtrCity and discover your nearest pickup spot. Then request a ride, and an energy-efficient FRAN vehicle will be there quickly to aid locals and visitors in easily navigating the neighborhood's restaurants, shops and other places of interest.
Think Uber, yet quicker, greener, a much tighter network and most importantly free! FRAN is a service designed to require fewer individual vehicles on the streets, less carbon emission and increased accessibility to Anaheim's CtrCity.
Pacific Surfliner at ARTIC
If attendees are coming to Anaheim from another city in Southern California, tell them to leave their cars in the garage and hop on Amtrak's Pacific Surfliner. The train travels over 351 miles of the Southern California coastline, beginning in San Luis Obispo and ending in San Diego with the Anaheim Regional Transportation Intermodal Center (ARTIC) along the way. The Pacific Surfliner offers both coach and business class options, both with power outlets and free Wi-Fi for passengers to work, relax and stay in contact as they travel to and from their event destination.
Read More: Site Inspection: Reimagine Anaheim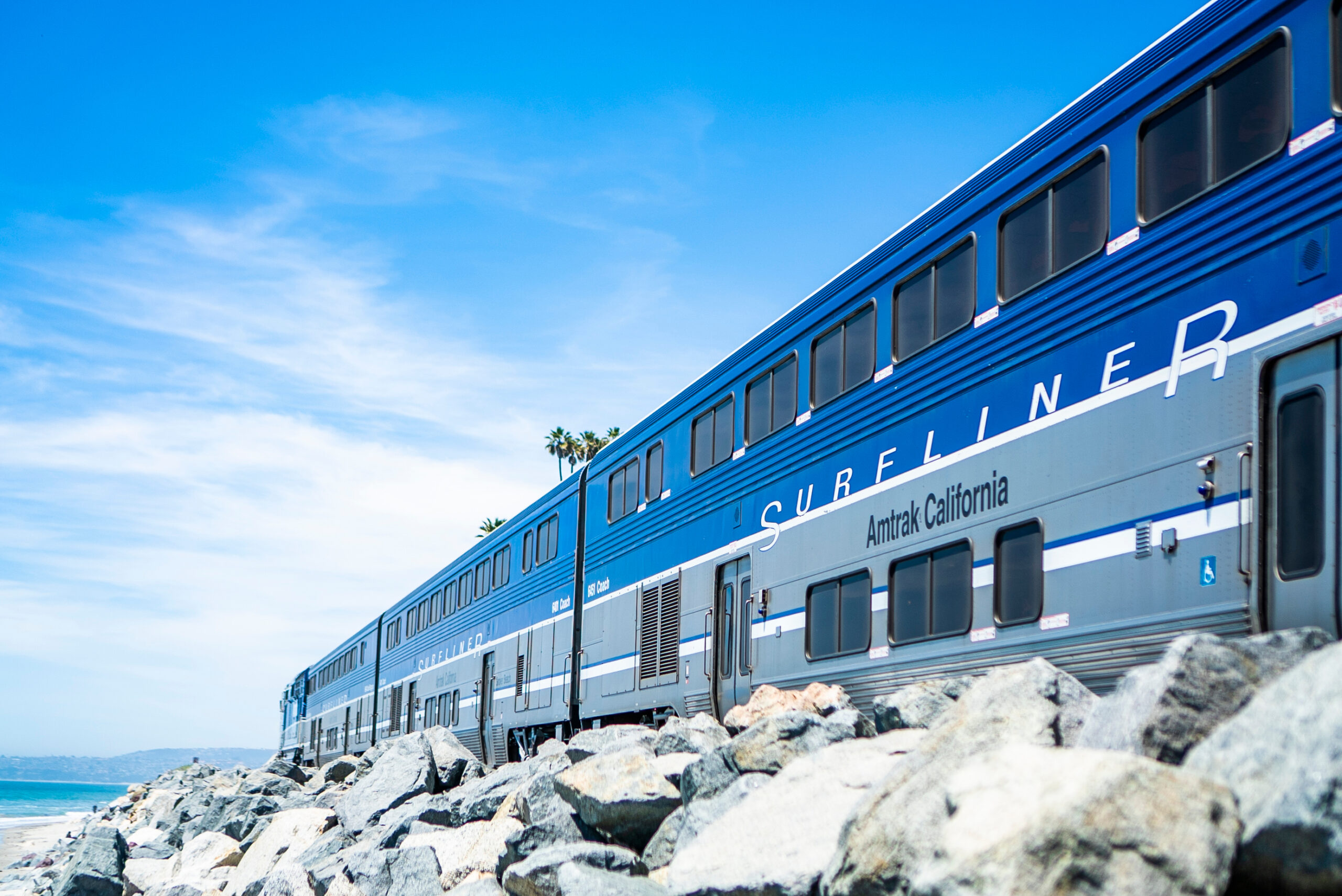 Upon arriving to ARTIC, attendees can once again open the A-Way WeGo App to access ART's schedule and choose one of the 20 bus routes serving Anaheim's resort area, CtrCity, Honda Center, Angel Stadium and many of the city's hotels. For a more luxury experience, Anaheim is launching a fleet of luxury minibuses that will provide daily, scheduled nonstop trips for groups between LAX and ARTIC. Reservations are required, yet groups can enjoy comfort and amenities while reducing carbon emissions by traveling in groups.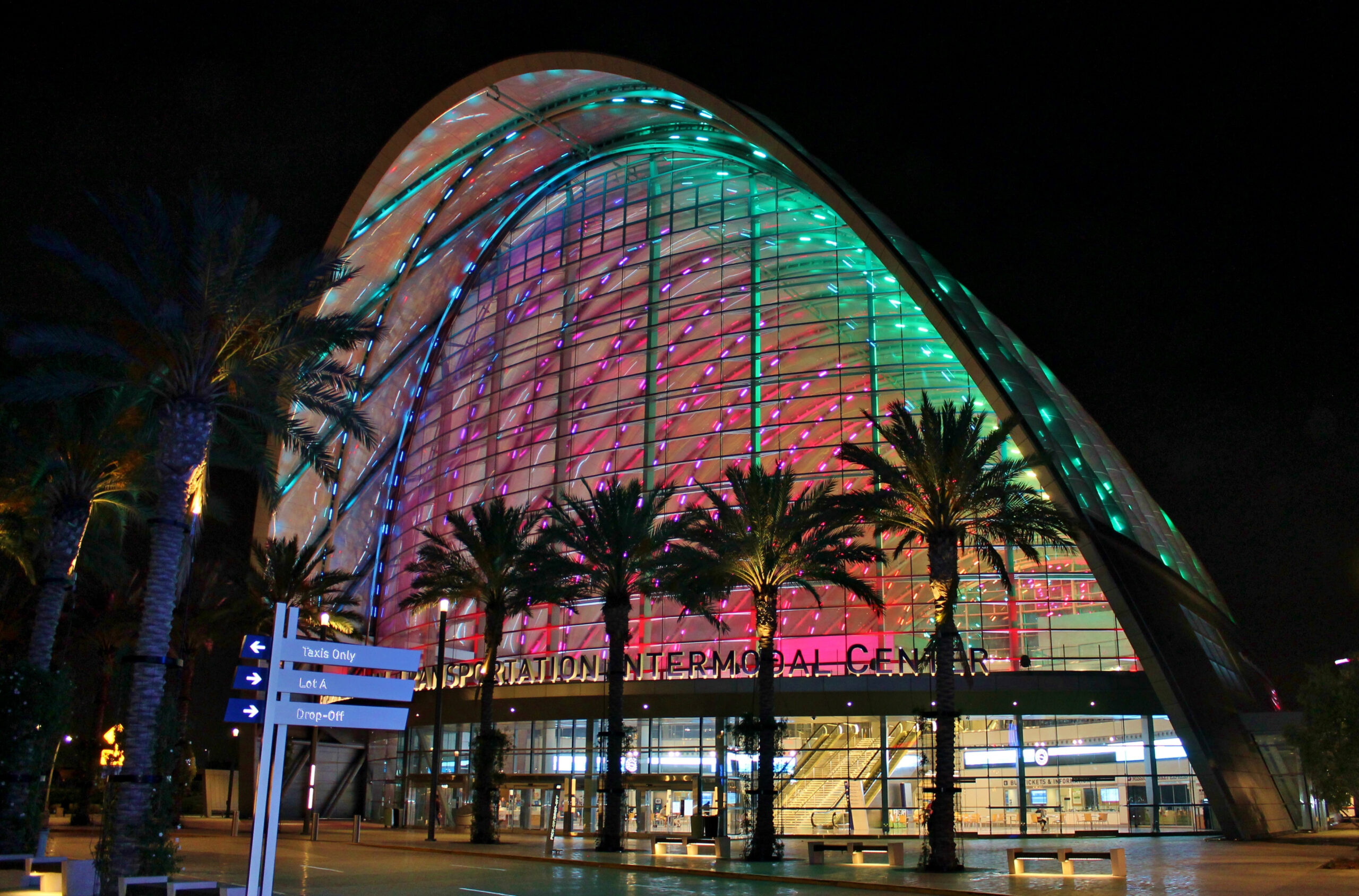 The post Get Around Green in Orange County appeared first on Smart Meetings.