It might sound obvious, but most people love to receive free stuff. So if you're trying to sell more tickets to your event, offering a giveaway item to your attendees is a smart way to convince those on the fence to purchase a ticket — and show up to claim their swag.
Read on to learn more about why you should gift something to attendees at your next event, and check out our recommendations for memorable, exciting giveaway items.
What are event giveaways?
An event giveaway is a free item that organisers offer to people who attend their events. This can include swag ranging from T-shirts and hats to coffee mugs and water bottles. Giveaways can function as a way to entice people to come to your event or to simply thank your guests for attending.
Why give away items at your event?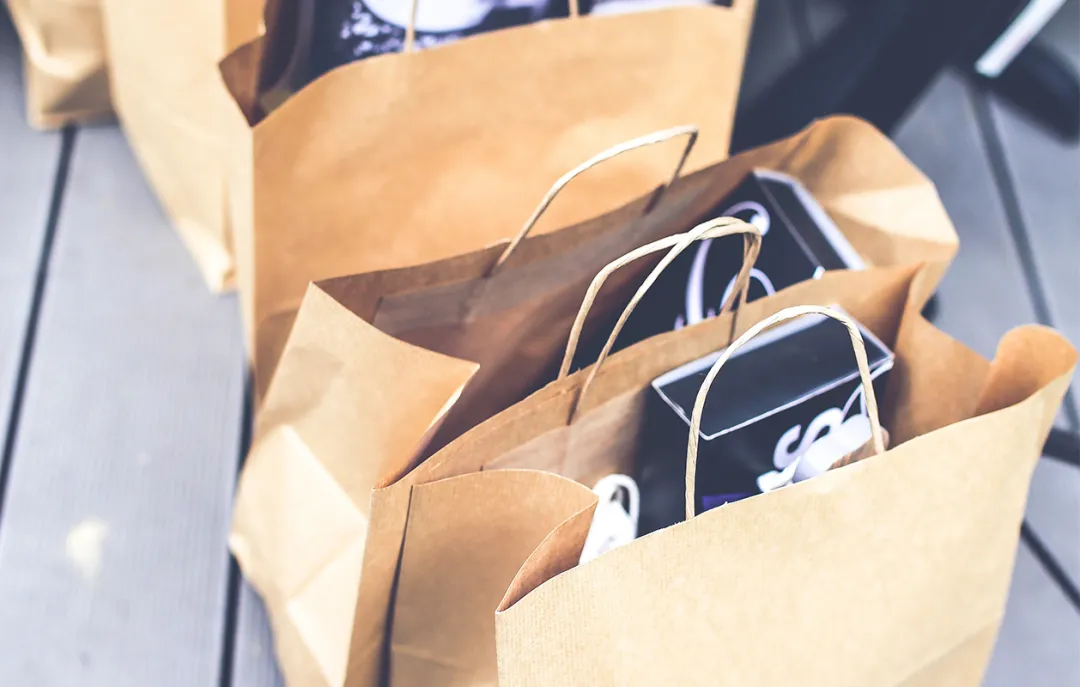 Simply put, giving something away can help you sell more tickets. If people know they're going to get a free item at your event, they're more likely to buy a ticket than if they weren't receiving anything at all — and it's more likely that they'll show up to claim their item, decreasing the number of no-shows at your event.
Another reason to give something away is to thank people for attending your event. If you're putting on an event like a conference or a seminar, you want people to walk away feeling as if they got something out of their experience. Offering something tangible that guests take home with them can help encourage that feeling. Plus, offering a freebie is a great way to show your appreciation while providing something that may spark fond memories of your event.
Finally, event giveaways aren't just for attendees. They can also help you market your events to a wider audience. Giveaway items with your event, brand, or company name and logo on them might catch the eye of people who didn't attend your event, leading to potential conversations and recommendations. This word-of-mouth marketing can be invaluable for raising awareness of your events and could help sell tickets to future events.
What makes a good giveaway item?
Not all giveaway items are created equal. This might seem "duh," but a good giveaway item is something that people actually want. You want your freebie to be something that attendees will opt to keep in their homes or use in their daily life, not something that ends up in the garbage a few weeks after your event. That's why daily necessities like clothes, water bottles, and tote bags are popular choices — you'll always want a shirt to wear, something to sip from, and a bag for your groceries.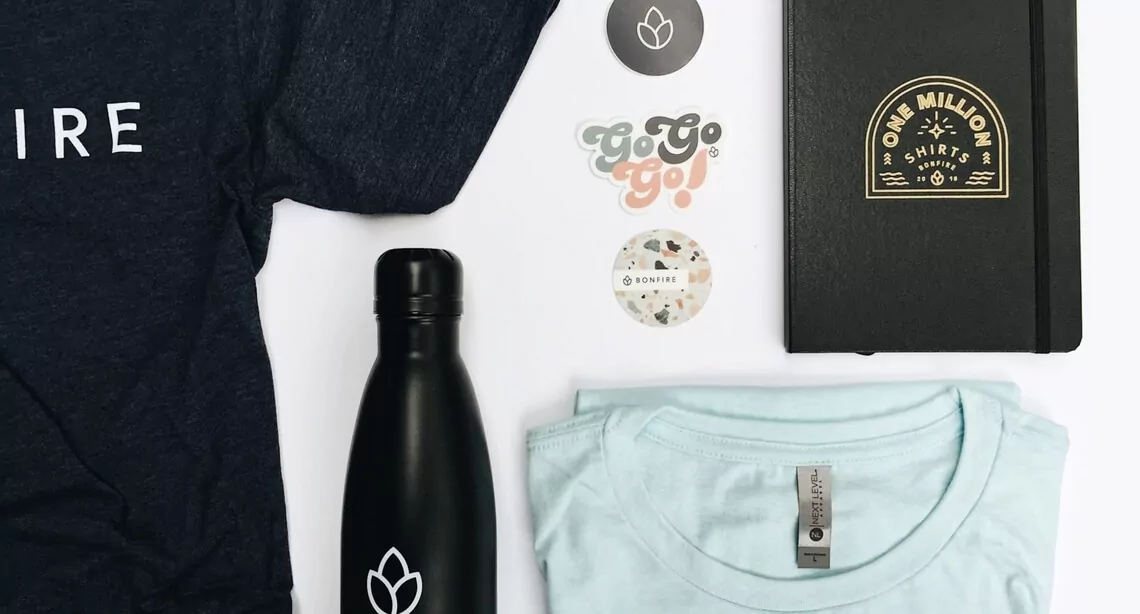 Another important factor to consider is how well a giveaway item represents your event. For example, a freebie T-shirt shouldn't be a bargain-bin undershirt with your logo slapped on it. You're better off opting for a high-quality shirt (one that's within your budget) that's comfortable to wear and commissioning attractive artwork from a designer. You want people to be proud to show off your event's swag, so make sure it's something that's cool and eye-catching.
Finally, you'll want to make sure that the item you gift is easy to obtain. This means you'll need to easily transport the freebies to your event, keep enough of them on hand so that everyone can snag one, and distribute them in a way that doesn't require attendees to wait in line for hours. You'll also want to make sure that the item is convenient for guests to take with them when they leave, so skip the bulky boxes and commemorative paperweights.
Our favorite event giveaway ideas
Ready to find something that will make attendees glad they showed up to your event? We've included our favorite unique giveaway ideas below. But don't be afraid to get creative and find something that perfectly encapsulates your event.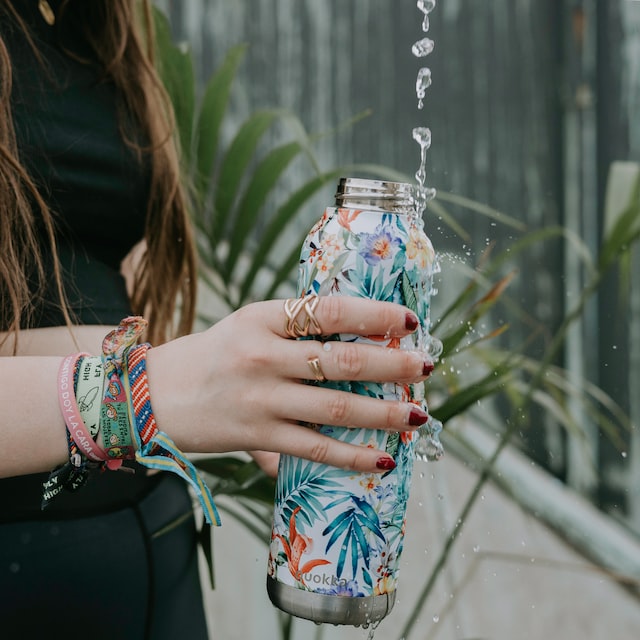 Water bottles: Hosting an event where attendees will break a sweat or spend most of their time outdoors in hot weather? Try giving away water bottles, which will help your guests stay hydrated and help you cut down on bottled water costs.
T-shirts: Bands have them, businesses have them, and your event can one one, too. A shirt is a simple item that you can produce affordably — especially if you're buying in bulk and find an online promo code. Make sure to emblazon it with an attractive design and make sure it's a quality shirt. Redbubble, Bonfire, RushOrderTees, CafePress, and RawPaw are all great options for printing custom tees.
Power bank: A true lifesaver for your attendees on the go to keep their phones and laptops charged. Portable power banks are handy when outlets are hard to find, too — a common problem when at conferences, festivals or while traveling.
Lip balm: Small and easy to slap your name, logo or slogan on, lip balms are a necessity that will get a smile out of your fans.
Hand sanitizer: Keep attendees germ-free, especially if you host high-volume events.
Coffee mugs: You need to drink your morning coffee out of something, so why not a mug that promotes your event or brand? By giving away a mug, you can make a memento from your event a permanent fixture of your attendees' kitchens.
Tote bags: There's no such thing as having too many tote bags. They're the perfect giveaway at conferences, conventions, and corporate events, where attendees may need to carry around materials and documents.
Hats: Not everyone wears a hat, but just about everyone knows someone who does. Another great piece of swag for outdoor events (it helps keep the sun out of your eyes!), a hat with your logo on it can be an excellent conversation starter.
Sunglasses: Like hats, sunglasses are a great way to get guests to wear your event's swag — especially if you're outdoors. Space for logos and graphics is limited, but coming up with a fun color scheme for your giveaway glasses could prompt others to ask "where'd you get those?"
Keychains: If space is at a premium, a keychain is a compact giveaway that can prominently feature your event's name or your brand. Plus, every time that someone loses their keys, they'll eventually find a reminder of your great event attached to them.
Lanyards: Give your attendees a branded way to rock that ID, badge, or pass, plus they could even attach the aforementioned hand sanitizer to this.
Magnets: Another excellent option if you're looking for something small that attendees can stick in their pockets, magnets are a freebie that can be decorated with your event's name or logo. And if it earns a place of your guest's fridge, it may spark conversations with visitors.
Notebooks and pens: If you're attending a conference, corporate event, or a convention, you may need to write something down. Providing free notebooks and pens (branded with your event's name and logo) can be extremely helpful to attendees, and they may continue using these items after the event is over.
Poster: Find a local printmaker, have them design a custom graphic for your event, and get it printed on posters, which can be rolled up and handed to your attendees. Have some extras after the event? Try running a social media giveaway to share them with your followers.
With a little creativity, you can come up with even more event giveaway ideas (psst … we've also got you covered with swag bag ideas) that will be perfect for your event. Just make sure to mention your free swag (and include a photo or mockup, if possible) in your Eventbrite listing so that attendees know what to look forward to.
Ready to launch your event, sell tickets, and surprise attendees with the giveaway items above? Discover all the tools you need to start, run, and grow your business with events.